Friends of Alexander


Bruce Johnstone


"Discovering Alexander Reeds was a delightful surprise. For some time, I'd been frustrated by the inconsistencies I'd found with some of the other major brands, so it was a pleasure to experience a
consistency of tone throughout the whole range as well as sufficient edge and power when I needed it. In addition, I now find an overall warmth and control in my sound from subtone to triple forte with the Alexander DC cut.

Reed longevity has also been a huge factor for me. These reeds last a long long time and the sound and feel is always reliable and without any dead spots.

Alexander Reeds have performed well for me in a wide range of musical settings; jazz, funk/rock, latin, and symphonic pops. All I can say is they work beautifully. Try them and see for yourself...

Bruce Johnstone


Coming to the U.S. in the early 1970's, Bruce Johnstone emerged as rising a new baritone sax voice employing a different stylistic approach
from the legacy of
Pepper Adams and Gerry Mulligan.
Born in New Zealand, the talented Johnstone started on clarinet at nine and within four years was playing professionally. At 16, moved by records he had heard from baritonists Adrian Rollini, Harry Carney, Gerry Mulligan and Serge Chaloff, he decided that the big horn "had his name on it" and thereafter devoted himself to mastering it.
Following professional gigs in New Zealand, he then moved on to Australia and later to Europe where he continued to grow as a musician, playing with some top touring bands. In Denmark, he also had a chance to play and hang out with saxophone greats Ben Webster and Dexter Gordon.
It was here that another good piece of luck came Bruce's way when Maynard Ferguson's lead trumpet player, Alan Downey, happened to hear his quartet. Within weeks, Johnstone received a telegram from Maynard offering him the baritone sax chair in his lauded big band in 1972.


Besides extensive touring with the
Ferguson Band, he
recorded three albums with them and wound up being placed in the #3 spot in Down Beat Magazine's Readers Poll behind Gerry Mulligan and Pepper Adams. He held this position for the next ten years and earned the nickname "The Bad Man" as a result of his memorable soloing in the band.


After 4 great years in Maynard's band, Bruce moved to N.Y., signed with Arista's new Freedom label and with co-leaders Rick Petrone and Joe Corsello formed the new Jazz Fusion band

New York Mary

. Both albums produced by this band met with great critical success. While in N.Y. Bruce also recorded with Anthony Braxton (Creative Orchestra Music 1976) with blues singer Luther Allison. (The horn section being Michael and Randy Brecker, Lew Del Gatto and Johnstone.)






Bruce with Maynard Ferguson




Leaving Ferguson in 1976, Bruce then joined The Woody Herman Band where he recorded another 3 albums and toured with them until April 1978.
This particular unit of Woody's included some other great players like long time Alexander Reed endorser Joe Lovano, as well as Jeff Hamilton, Marc Johnson, Frank Tiberi, Fred Hersch and many more who would also go on to make names for themselves.

Since 1978, Johnstone has lived and worked in Western N.Y.(primarily Buffalo N.Y. and Erie PA) and maintains a busy concert/clinic schedule and has appeared with The Dave Stevens Big Band, The Buffalo Brass, The Erie Philharmonic Pops, The Bemus Bay Pops, his own small groups, The Don Menza Octet and The Navy Commodores at their annual International Saxophone Symposium in Virginia. He is also currently Director of Jazz Studies at SUNY Fredonia.

N.B: I cite Bruce as one of my strongest influences on baritone sax when I started playing it in the mid 1970's. I'll never forget the first time I heard him on the tune "Got The Spirit" from the Maynard Furguson record "M.F Horn 4 & 5 - Live at Jimmy's" and how knocked out I was by his tone...which to me was like almost like that of a "giant tenor", a fresh and exciting sound which undoubtedly influenced other saxophonists as well. From my experience, in almost any discussion about the greatest jazz baritone saxophonists, the name Bruce Johnstone inevitably comes up. It is a real pleasure to welcome our newest Friend, renowned saxophonist, Bruce Johnstone.

Tom Alexander Oct. 2011

Lew Del Gatto
"I noticed in the jazz magazines that some of my favorite players were using Alexander reeds, so I tried some Superials. I noticed right away that they vibrated much better than the brand I had been using and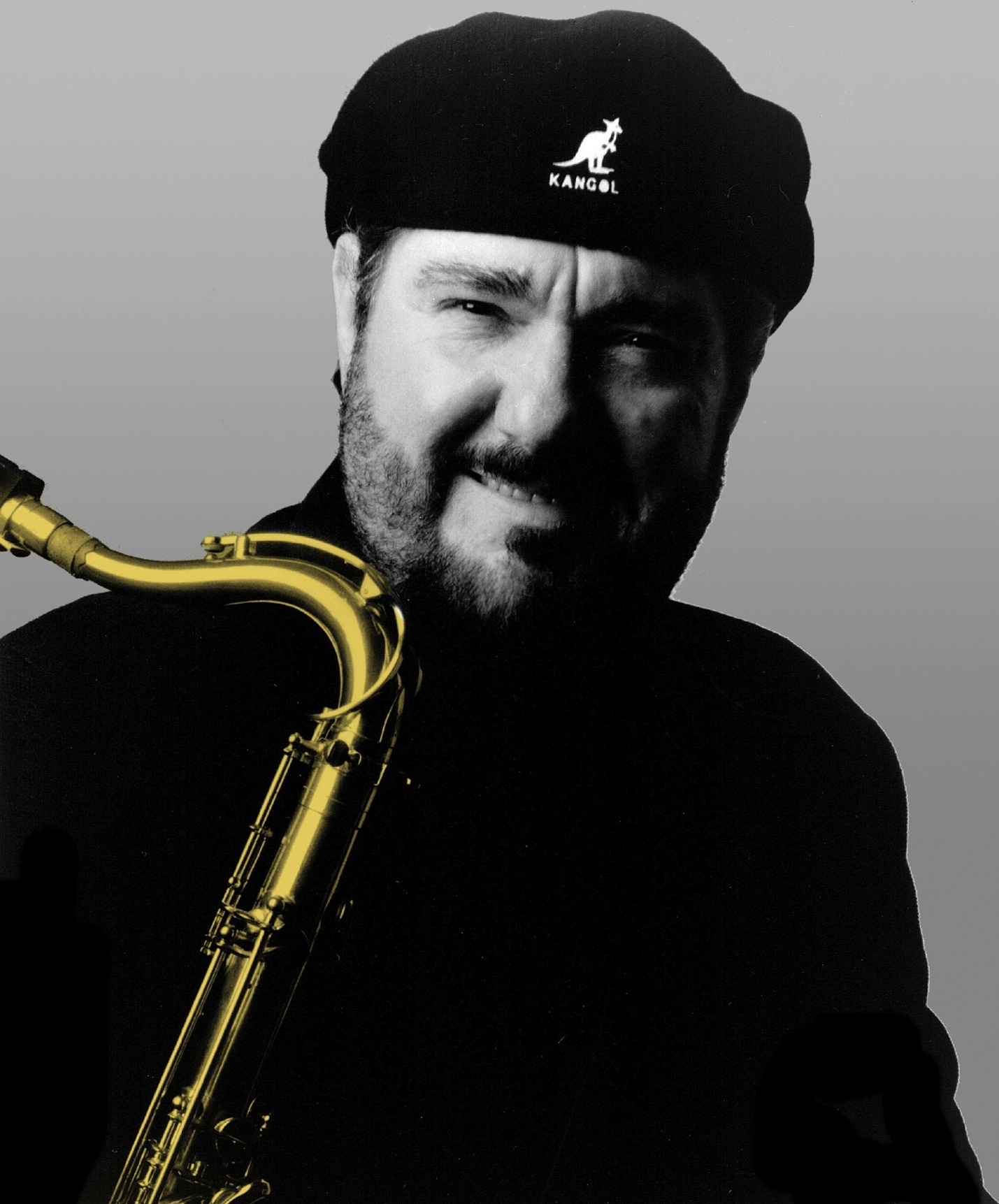 they helped me improvise more freely and concentrate more on the music.

After a little while I moved to the DC reeds. I found that I usually don't have to use a mic on live gigs because these reeds have great projection and I can always be heard.

The DC's have a full-bodied sound with just the right amount of brightness to carry the sound and they record really well.

Last year I started playing a new mouthpiece (A Theo Wanne GAIA 7*). It takes me a while to get used to a new piece, and in the first weeks I got a little frustrated and thought, "It must be the reed".

So I went back and played the 'old' brand I used before switching to Alexander reeds. WRONG !!!.... the 'old' brand felt dead in comparison to the DC. I put the DC back on, and it felt like I was 'home' again.

I follow Tom's recommended break-in method and
I find that the reeds get a little stronger and last longer. I try to rotate 2 to 4 reeds and find that even when they dry out, when they are wet again they play great!

"



If there is one word to describe the woodwind work of Lew Del Gatto, it is

versatility

...In Lew's long and illustrious career he has covered just about every base there is to cover stylistically and his credits seem endless. To be able to pull off playing through such a wide range of musical styles takes exceptional talent and Lew has been "delivering the goods" in countless recording, TV and film score sessions, concerts and live gigs for decades.

Lew's switching over to our reeds is a testament to how well they work in a myriad of different musical settings such as he is involved in. You will be amazed at how many of the greats Lew has performed with, a list filled with names too long to mention here but we welcome you to visit his detailed bio page to learn more about his illustrious career.

Lew Del Gatto, a saxophonist's saxophone player who can do it all, one who has put our reeds to the test and one who honors us with his endorsement.

Frank Macchia

"I have fallen in love with the Alexander reeds. I'd been going through a period of trying many different brands in order to get a fuller, richer sound while keeping vibrancy and projection intact.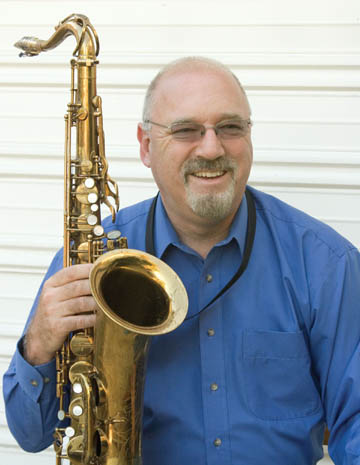 Curiosity got me to try a box of Alexanders. As soon as I played them I knew I had found the answer and now I feel they are the best reeds I've ever used! Not only did they give me the best sound I'd ever achieved, but almost every reed in the box is a winner! Whether I'm playing with a jazz quartet or with an orchestra I find these reeds the best."



We welcome 2008 Grammy Nominee (Category 86, Best Instrumental Arrangement) Saxophonist/Composer/Arranger Frank Macchia as our latest "Friend".

Frank Macchia is s Berklee College of Music graduate, having studied woodwinds with Joseph Viola, Joe Allard, Steve Grossman and composition/arranging with Herb Pomeroy, Phil Wilson, Greg Hopkins, Tony Texiera, and Ken Pullig.

He received a National Endowment Grant for the Arts to compose a 90 minute continuous jazz/classical suite for large ensemble also won Down Beat magazine's DB award for original big band composition in 1979. After graduating with a degree in traditional composition, Frank taught at Berklee at the tender age of 20.

In 1981 Frank moved back to the San Francisco area where he continued working as a musician and composer/arranger over the next ten years, performing concerts with such artists as Ella Fitzgerald, Rita Moreno, Tony Bennett, Jack Jones, Clare Fischer, Chuck Mangione, and the Temptations, to name a few.

Frank Macchia has played with the following performers, among them others Billy Childs, Bonnie Raitt, Brian Wilson, Dionne Warwick, Eric Marienthal, George Russell, Jay Leno, Jimmy Giuffre, Johnny Mathis, Les Elgart Big Band, The Tonight Show Band, Tony Bennett, Vinnie Colauita and many more.

Since 1992 he has worked as a composer/orchestrator on many films and television projects, including Superman Returns, Pirates of the Carribean 3, The Fantastic Four 2: Rise of the Silver Surfer, The Guardian, Miracle, X2-Xmen United, Men of Honor, The Contender, The Apt Pupil, Santa Clause 2, and television shows Night Visions, and the Tonight Show. In 2003 he completed his CD The Galapagos Suite, based on the animals of the Galapagos Islands.

His CD, Animals was released in Fall 2004, featuring Frank on multi-woodwinds and a roster of some of Los Angeles best musicians. The follow-up CD, Mo' Animals featured Billy Childs, Vinnie Colauita, Howard Levy and many others.

In 2006 he completed Emotions featuring the Prague Orchestra and showcasing Frank's tenor saxophone skills.

In December, 2007 Frank was nominated for the Grammy Awards, the category is Best Instrumental Arrangement for the song "Black Is The Color Of My True Love's Hair" from his CD Landscape.

This work shows the depth of Frank's talents as both a player and writer and we think we'll be hearing more from this inventive musician in the years to come.

Kenny Berger

"In the roughly 40 years I've been a professional jazz and studio baritone saxophonist on the New York scene, I can say unequivocally that Alexander reeds are the best I have ever played, and believe me, I've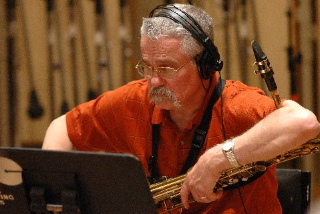 tried virtually every type of reed there is. The quality and consistency of the cane and the solid core of sound I get from them are just what I have been looking for."
A mainstay of the New York Baritone Sax world, Kenny Berger has performed and/or recorded with the following jazz artists:

The Thad Jones –Mel Lewis Jazz Orchestra, Lee Konitz Nonet, National Jazz Ensemble, Julius Hemphill
Sextet, Phil Woods Little Big Band, Gil Evans Orchestra, Dave Brubeck Big Band, Rod Levitt Octet, Chuck Zeuren Quartet, Ned Rothenberg Powerlines Ensemble, Microscopic Septet,
Bill Holman Big Band, Don Sebesky New York All-Star Band, John Pizzarelli Swing Seven, James Taylor, Paul Simon,, Freddie Hubbard, and Buck Clayton among others. In addition, Mr. Berger has teaching credits at Manhattan School of Music, William Paterson College, New Jersey City University, Rutgers University, Ramapo College and has published numerous articles and record liner notes, including reissues of John Coltrane's Sound on John Coltrane-Rhino-Atlantic, and the recent Mosaic box set-Oliver Nelson-The complete Argo, Verve and Impulse Studio Big Band Sessions.

Jameel Roberts
"As a young saxophonist in today's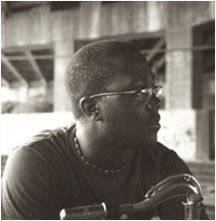 musical world I needed a reed that allowed me to play many different genres of music. Alexander reeds are hands down the best there are. My biggest concern with a reed was control. "Superials" have a warm center and they give me the control I need in all aspects of my sound. This is most obvious in my dynamics and control of my sub tone & altissimo. Overall the Alexander Superials seal extremely well and they last longer then any reed out there. They are my reed of choice for all my gigs with the Village Vanguard Jazz Orchestra. But I also love having the option of playing Alexander DC's for my hip hop gigs. When I play with LL Cool J, Alexander DC's give me the brightness and response I need to cut through the band and tracks. Whatever the style of music, I know I can trust my Alexander reeds to come through for me. Thanks Tom for a great product and keep up the exceptional work."
Saxophonist/pianist and composer Jameel Roberts, began playing saxophone at the age of 11. He played in the Baptist church and found the sounds of reggae and calypso at home from his Caribbean born parents. By high school he was playing professionally in many different venues. In the fall of 2000, he was granted a full scholarship to attend William Paterson University and study with Don Braden. While there, he also studied with the late legendary Jazz Messenger pianist, James Williams. Upon graduating from William Paterson University, Roberts caught the ear of trombonist John Mosca, musical director of the acclaimed Village Vanguard Jazz Orchestra. Mosca asked the young saxophonist to play with the band and he now performs frequently with the Vanguard Orchestra.
Jameel's uniqueness lies in his ability to play in multiple genres of music. Roberts is never limited to one genre and has developed ties to the Hip Hop and Gospel music worlds. He is currently the saxophonist for rap veteran LL Cool J. He has also recorded with Wu tang Clan's member Redman and the Soul Diggaz production team. In the jazz world he actively plays with the Vanguard Jazz Orchestra and has performed with Clark Terry, the late James Williams, Bill Mobley, Richard DeRosa, Jim McNeely, and numerous others. He currently lives in NYC and is working on his piano/Rhodes & saxophone debut recording.
"Superial reeds are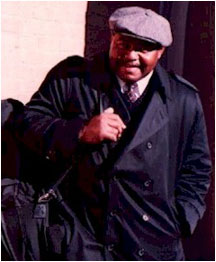 the most reliable and durable reeds I have ever used. I recommend them to my students and to my fellow artists whenever I can. Thank you, Mr. Alexander for accomplishing what no one else has ever done for woodwinds."
Gene Walker is a jazz saxophonist, composer, bandleader and recording studio musician, and Professor of Saxophone at Ohio State University. Since 1956, Gene has toured with the Beatles, Arethan Franklin, King Curtis, Wilson Pickett, Sam Cook, Jackie Wilson, Jimmy McGriff, Etta Jones, Elvin Jones, Johnny "Hammond" Smith, the Drifters, the Platters, and others (the list goes on and on).
Amazing pics of Gene on tour with the Beatles in 1965.
_
_
Alaadeen
"After 50 years of performing in
a diverse range of situations on both tenor and soprano saxophones, the Alexander Superial DC reeds are by far the best I have found to date. Following the clear and concise break-in recommendations that come with each box of reeds, I have found my reed concerns solved in most all aspects. The discriminating factors that I have found with Tom Alexander's reeds that place them above other manufactured brands are impeccable intonation, free and even blowing in all registers, and longevity. I recommend these reeds without hesitation to both professional peers and my advanced students alike."

Alaadeen is a real Kansas City legend, having started his career at the age 14(!) after studying with Leo Davis, a teacher of Charlie Parker. He has performed with the likes of Billie Holiday, Miles Davis, Jay McShann, Ella Fitzgerald, The Count Basie Orchestra, The Duke Ellington Orchestra, Eddie "Cleanhead" Vinson, and Motown stars Gladys Knight, Smokey Robinson, The Temptations and Sam Cooke. He has also been honored with no less than the US Congressonal Award, the Missouri Governor's Award, the Jazz Heritage Award, the Missouri Humanities Council's Community Heritage Award and the Missouri Arts Award. We are honored to have this musical cultural treasure Mr. Alaadeen become a Friend of Superial.

°

We regret to announce that Ahmad Alaadeen passed away on August 15, 2010

"I've been putting up with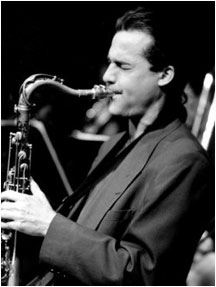 awful reeds for years. I thought it was just one of those things you had to deal with. Then I tried Alexander "DC" Reeds on my tenor......AMAZING! The even tone I could get throughout every register just blew me away. I also dig the fact that I don't have to blow my brains out to get a great tone in the upper register and the lower register comes out beautifully without having to put up a fight. Soft, loud, it doesn't matter; it always sounds and feels great. Now, I can finally put all that energy into the music! I recently went on tour and took a couple of boxes of my old brand with me to hedge my bets. In the middle of the tour, I used my old brand for two seconds before switching back to the DCs. There was no comparison....The Alexanders are just the best reeds you can use.."
New York City based saxophonist Dennis Mitcheltree has gigged with, among others, the following jazz musicians: Bob Moses, Jim McNeely, Howard Johnson, Ronnie Matthews, Pete Yellin, Odeon Pope and many more. Dennis also plays with the American Music Group, which presented his "Suite No.1" at Carnegie Hall in 1995.
Gunnar Mossblad
"Superior cane, Masterful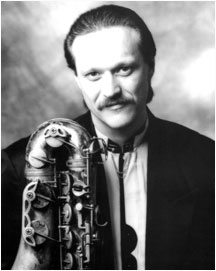 craftsmanship, and consistency. What more could anyone ask from a reed? BRAVO!"
Gunnar Mossblad is active as a saxophonist, composer/arranger, and educator in both the European classical and American jazz idioms. He earned a Bachelor of Music degree in Jazz Studies and a Master of Music degree in Saxophone Performance from the University of North Texas. He is currently the Director of the University of Toledo International Center for Jazz, and has formerly taught at James Madison University (VA), and West Chester University (PA). His performing credits include collaborations with David Liebman, Marv Stamm, Royce Campbell, John Díearth, Hod Oíbrien, Woody Herman, Mel TormÈ, John Coates, Jr., and many others. As the founder of Visions, a contemporary jazz quintet, and more recently, The Manhattan Saxophone Ensemble, and the Mph Trio Gunnar has gained an outstanding reputation as a performer, composer, and improviser. He also serves as the musical director for the David Liebman Big Band.
His compositions as well as performing can be heard with his jazz quintet on the Four Leaf Clover Records release, Visions (FLC-4098), with the Manhattan Saxophone Ensemble on David Liebmanís Classique (OWL-066CD), and with Liebman on Joy: The Music of John Coltrane (Candid Records CCD79531). Convergence (MM-CD2002) available through North Country Distributors has received critical acclaim and features both his performing and his compositions.
A clinician/soloist for the Selmer Company, Elkhart, IN., Gunnar teaches and performs master classes and clinics. For information on his performance schedule or bookings please contact Gunnar at:
401 S. Bradford Ave.
West Chester, PA 19382-3501
610/738-7661


"I've used your Superial reeds exclusively since Ralph Morgan introduced them to me in the mid 90's.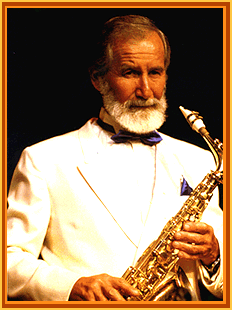 Now that I've received your "Classique" cut, I am even more comfortable. The "Classique" has a strong fundamental core and an impressive dynamic range. On a recent important concert, I prepared about 4 or 5 reeds which worked beautifully....and the concert was terrific!"
Larry is the last of the playing band leaders with his own orchestra from the swing era. His career started at age 15 playing Lead Alto with Tommy Dorsey, Woody Herman's first herd, Jack Jenny, Red Norvo, and others. He has recorded 55 albums, and his "Hooked On Swing" recorded in 1982, has the distinction of being the biggest selling big band or swing album in recorded music history.Larry is performing at concert venues across America and Australia and has been invited as a guest soloist with various orchestras in the US and abroad, and a big band cruise aboard the Queen Elizabeth II.
Bill Pierce
"I've found Superial "DC" reeds to be dark, resonant, and vibrant. I can push them and keep the same quality of tone. They remind me of reeds from the past...the cut and cane quality is very consistent and they tend to last for a very long time. Once I find a one that works for me, I use it for weeks and that's a lot for me. I'm enjoying the "DC"s a lot,They work great!!!!!!
Bill Pierce has performed and recorded with the likes of Freddie Hubbard, Tony Williams, Art Farmer, James Williams, Hank Jones, Art Blakey, Branford Marsalis, and Wynton Marsalis, as well as being a featured saxophonist at major international jazz festivals.
Tim Price
"Superial and Superial "DC" Reeds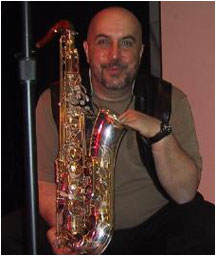 contain the essence of a vintage reed and the state of the art refinements that we as saxophone players require. Without a doubt, these reeds are a love supreme! I got a new reed out of the box yesterday on alto. First one I picked out BLEW INCREDIBLY! I said "It isn't supposed to happen this way." Then I said, "Sure it is, it's an Alexander Superial." And I've had the same reed on my soprano for two months."
Saxophone Journal columnist, author, Selmer Artist, Keilworth Artist (Straight Alto), and clinician Tim Price, has also performed with such players as Don Patterson, Cecil Payne, George Young, Jack McDuff, Al Grey, Billy James, Mickey Roker, Ira Sullivan, Gary McFarland, Lew Tabackin, Aretha Franklin, Dr. John, and many others.
_