Winter 2015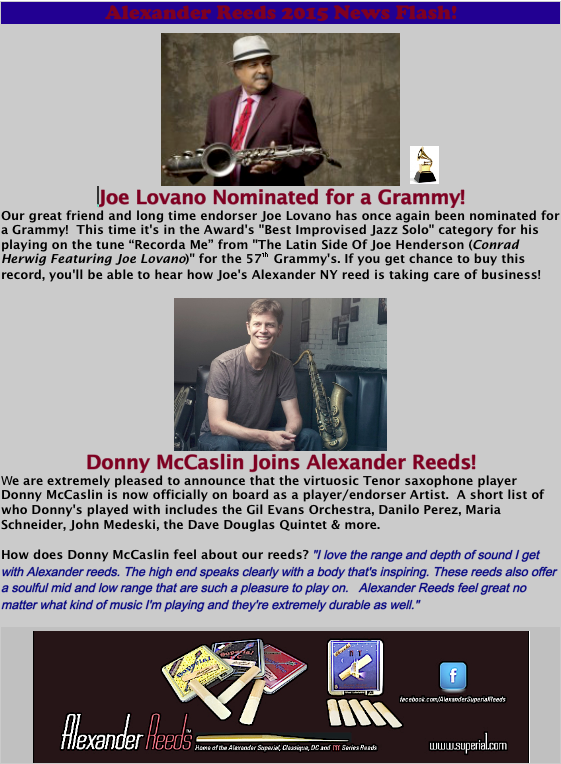 Donny McCaslin is undoubtedly one of the top Tenor saxophonists in the world, a unique and powerful
voice whose star we believe is going to continue to shine in the years to come. We feel that equipped
with his new Alexander DC Tenor 3 1/2 reed, the difference now will be that his tone will be even bigger
and better!

Here's a sample of Donny's playing with our long term endorser Joshua Redman at the Monterey Jazz Festival in 2011.

https://www.youtube.com/watch?v=Gvy4xbWJmp8

All we can say is.....WOW!

Winter 2013




Summer 2013

Alexander Reeds at the Polls…Another milestone, Joe Lovano, Ornette Coleman & David Liebman at the top of the 2013 DownBeat Critic's Poll! This is the 64th time the Poll has been run and the results are compiled from a distinguished list of over 160 critics worldwide.

Once again, Joe Lovano took the No. 1 spot in Tenor Saxophone, Ornette Coleman Alto Saxophone No. 2 (also nominated for Composer) and Dave Liebman at No. 2 for Soprano Saxophone and within the top 10 for Flute…Bravo!

In addition, Joe came in 2nd for Jazz Group, 4th for Jazz Album for his record "Cross Cultures" (as well as playing on John Abercrombie's "Within a Song"), 6th for Jazz Artist and was included in the top 10 for Soprano Saxophones and Miscellaneous Instrument (Aulochrome). Talk about covering all the bases!

Other nominations for our artists include: Joshua Redman for Tenor & Soprano Saxophones, Greg Osby Alto Saxophone & Producer and Ravi Coltrane Soprano Saxophone top 10 and Rising Star Producer no.3.

We congratulate our artists and urge you to check them out whenever you get the opportunity.

Spring 2013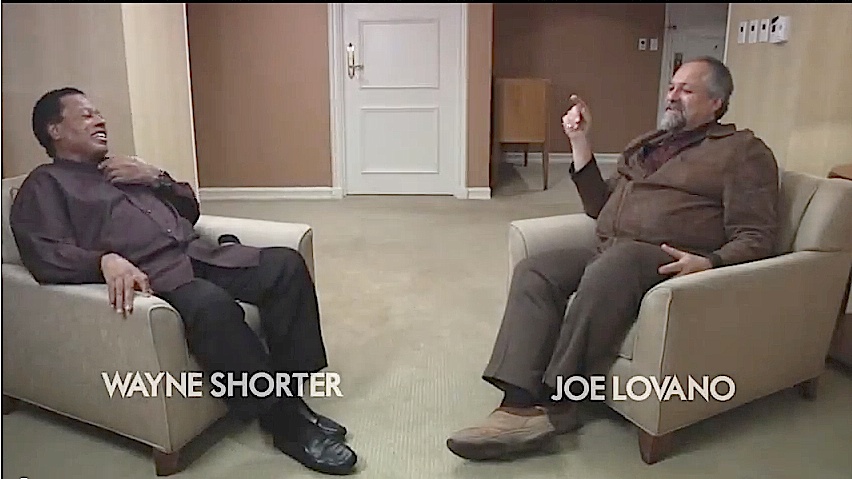 Following up with the feature spot of Joe Lovano on our Facebook page this month, we'd like to
present an in depth discussion held between Joe and jazz legend Wayne Shorter. recently.

This meeting with two of jazz's saxophone titans reveals a great sympatico between them.
It's almost as if they're playing a duet together!

You can find the entire session here at YouTube with Parts 2-6 in the right hand menu.
Please enjoy this rare and unique get-together between two master voices of the saxophone.


Fall 2011


We are pleased to announce our latest endorser, Baritone Saxophone great Bruce Johnstone, who
for 10 years was voted #3 in DownBeat's Reader's Poll (only behind Gerry Mulligan and Pepper Adams)
and who came on the jazz scene in a big way through his work in Maynard Ferguson and Woody Herman's
big bands. You will find more about him here on our website.


Bruce Johnstone

Alexander World Artists in the News Again!

Summer 2010:


A Big Year For Joe...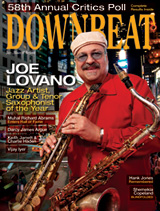 Since Saxophone titan and Alexander World Artist Joe Lovano became the first
great player to join us, we have seen his meteor shooting higher and higher
in the world of music and we are

jazzed

to see him take Down Beat
Magazine's prestigious "Triple Crown" for

Tenor Saxophonist, Jazz Artist




of the Year, and Jazz Group

in their 58th 2010 Critic's Poll issue!

To win in these three areas (and come in a very close 2nd in the

Jazz Album


category) is extraordinary when considering that the "Triple Crown" covers all


jazz

musicians,

a rare honor which is not attained every year. It is the mark of a
very special artist to be be involved in so many diverse projects and contribute to the
jazz scene the way Joe Lovano has on a consistent basis. We are both thrilled and
honored to see Joe receive this stellar recognition and to know our reeds have been at
the core his distinctive sound for over a decade.


Top U.S.A. Arts Awards...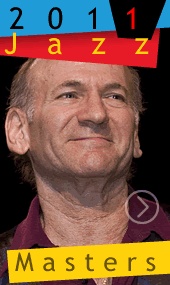 It is with great pleasure to learn that with the announcement of the National
Endowment for the Arts

2011

Jazz Masters Awards, our World Artist


David Liebman has been named. These awards are the highest honors the United
States Government can bestow in all of the arts and we are delighted our long term
World Artist friend has won this distinguished prize. It is truly deserved as the long
body of his work attests. Dave is true master of the saxophone and fearless in his
musical convictions, continually blazing forward in his quest to further the art of
jazz.

These are precious awards; less than 120 have been granted since the founding of the program.
Considering how powerful and far reaching the influence of this illustrious musician has
been, not only as a player but an educators of great wisdom, we are elated that the Government
has given him his due because he is truly an ambassador of the art form created in America.


Alexander Welcomes New Friends. (April 2010)


We are proud to announce 2 great saxophonists who have recently joined us
as Friends.
Both active on the New York music scene, we welcome
former Elvin Jones front man Gregory Tardy and saxophone veteran
Lew Del Gatto. Both of these wonderful players have long credits and
experience in the music business and we welcome them to our family.


Alexander World Artist Greg Osby Takes Jazz Award...


Greg Osby has just won the

2009 Playboy Jazz Artist of the Year Award

.
We congratulate Greg on receiving this prestigious prize which just reconfirms
his importance as a leading edge saxophonist on the jazz scene.


Alexander World Artists' on
N Y
The following Alexander World Artists have now switched to Alexander
N Y
;
Joe Lovano : NY 3 1/2 & 4 on Tenor, NY 3 1/2 Soprano & Alto
Branford Marsalis: NY 3 1/2 on Tenor
Joshua Redman : NY Soprano & Alto 3 1/2, NY Tenor 4
Seamus Blake : NY Soprano & NY Tenor 3 1/2
Harry Sokal : Ny Soprano 3 & NY Tenor 2 1/2
Joe Lovano also had the following comments about them;
"Just like New York City, Alexander NY Reeds are a cut above! These reeds give me the power and flexibility I need
to be as expressive as possible in all ranges of my horn and musical settings."


Alexander Artists at the Grammys!


We congratulate World Artists Joe Lovano (Best Jazz Instrumental Album, Kids: Live At Dizzy's Club Coca-Cola with Hank Jones), Joshua
Redman (Best Jazz Instrumental Album, Back East), and new Friends Endorser Frank Macchia for their nominations to the 50th Grammy
Awards List.


The Birth of a New Reed,
Alexander
N Y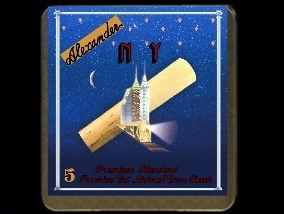 After years of comprehensive planning and intensive testing of prototypes, work on our new reed

Alexander

N Y

has finally been completed and it is now in production!

I first started to conceive of the this new model after long and detailed conversations

and correspondence with the late, great Jazz legend Michael Brecker in the late 1990's. After

many years of work via testing of prototypes and feedback from him, as well as live performance and comments from some

of our

World Artists

,

I felt it was finally ready for release.



What I was after was a reed which captured the "sound of NY", one I remember from childhood after living and hearing live music there. Combined with this concept were some invaluable suggestions from my gracious friend and putting this all together, I hoped to produce a reed with a bit more power and projection, designed for burning solos or modern section work which might also call for more playing in the upper registers.



From the very positive responses we received from several of our top

endorsers, some of who have actually been using

N Y

in performance for many months now

, we feel that we've added a new color to our tonal universe. This reed, with its redesigned tip and vamp,

delivers a big, bold and distinctive tone with an enhanced
upper register, a response

different

from our other models to date

. While we don't view it as a replacement for them, it is however a new
tonal choice we hope you will find as exciting and compelling as we and our players have.

We welcome you to try our new creation, Alexander

N Y

.



Tom Alexander




Tokyo, Oct. 2007



A legend in his own time,

Ornette Coleman

joins the Alexander Reeds Family!:

March 2007; Considered by the BBC and other critics to be one of the five great innovators in jazz history after Louis Armstrong, Charlie
Parker, Miles Davis and John Coltrane, it is a great honor to announce that the revolutionary saxophonist and composer, Ornette Coleman,
has just become our latest World Artist.

On top of the many other awards Mr. Coleman has already won, we congratulate him on 3 of the highest in the Arts which have also been
bestowed on him so far in 2007; a Grammy Nomination for his latest CD Sound Grammar,

a

Lifetime Grammy Achievement Award

,
and the 2007

Pulitzer Prize

also for

Sound Grammar

, Mr. Coleman being only the second jazz musician in history to win this distinguished
honor.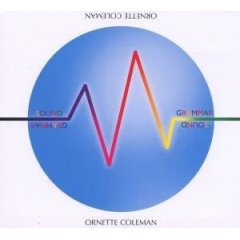 Joe Lovano releases new CD and and accompanying video scrapbook! :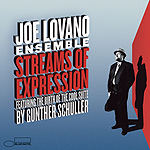 Joe Lovano

has done it again, recorded a CD of music that adds another gem to his unique
treasure chest of sound;

Streams of Expression

.

This beautifully conceived and executed
CD features Joe reunited with Gunther Schuller (their first collaboration was Rush Hour, Blue Note, 1995) along with an all star ensemble
of players, and it will be formally released as his 17th Blue Note Record on August 1, 2006. This work is also accompanied by a very cool


video scrapbook

which will give you
an insight into Joe's vision for the creation of this CD and all I can tell you from seeing it myself is that you'll want to hear more!!
Congratulations to one of the first and unwavering believers in our reeds, the great Joe Lovano, who continues to honor us by playing them
in his latest work of art and passion.

Joshua Redman joins the Alexander Reeds family! :
We are proud to announce that the celebrated saxophonist

Joshua Redman

has now
joined us as a World Artist. Naturally it is an honor to have one of the leading proponents in jazz with us now and if you have the fortunate
chance to hear him live or in recent recordings you will be treated to a wonderful new sound and feel, with the personal stamp Joshua puts
on everything he plays.

Shipping Delays:
For those of you who have been trying to purchase our reeds and find that the retail or online store you usually buy them out at is sold out
of the model you're looking for, we apologize for any inconvenience. We have experienced tremendous growth and interest in the reeds in
the past several years and are trying to keep up with the increasing demand. We also experience some shipping delays and certain other
unavoidable problems and we urge dealers to keep enough stock on hand so they won't run short, as often seems to happen. Please feel
free to write us if you want an update on our shipments to larger companies and we'll do our best to fill you in.

Distribution of Alexander Reeds Expanding!
Write us for an update of what stores we have sent shipments to recently. We are doing our best to expand our distribution and in time there
will be more locations to buy our reeds. Any international distributors or dealers interested in joining our sales network, please feel free to
contact us.